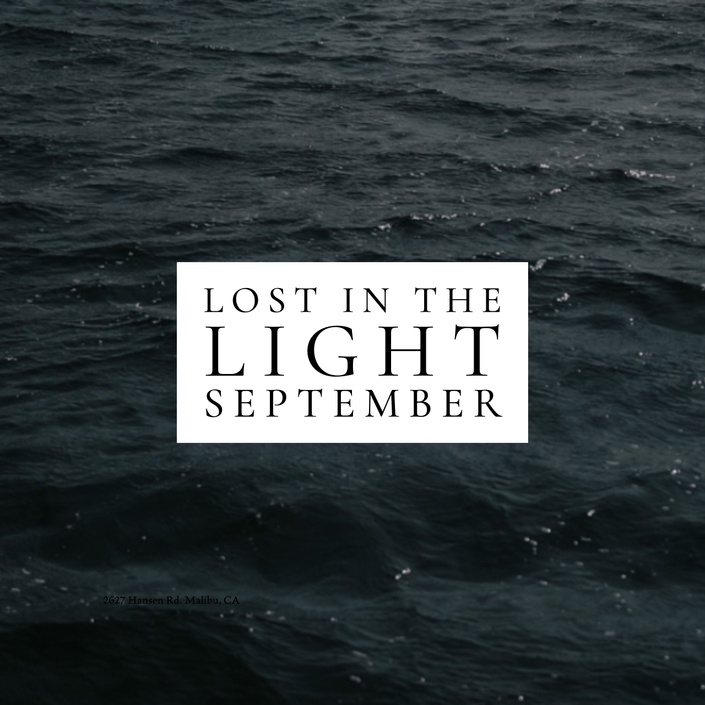 September / Lost in the Light
Online photography course to help you with settings and finding your style.
LOST IN THE LIGHT: is a photography course for people who see the magic for their brand but feel like they need more specific guidance and some getting to the heart of it skills, to finally get to grips with their photography know how and creativity
This online class puts the creativity and heart back at the centre of your photography. In this class we make photography easier to understand, more accessible and give you the skills and confidence to create the images you see in your mind. With our help, you can find the joy in photography again, stop stressing about what your camera is doing, and allow yourself to get lost in creating visuals. This is where the magic really happens for us.
You'll share your journey with likeminded others and benefit from professional support and guidance from us both, and our combined decade of photography experience. Everything we do is full of honesty and heart. We're committed to creating a space for you to really find your own creative style and understand how best to use it to increase your visibility. We aim to do all of this with genuine support, guidance and the added bonus of a likeminded community.

Whether you would like to better document your own lifestyle or to take stronger images for your blog, brand or business, this class will show you how.
This course is crafted to give you
Confidence - in your camera, its settings, and yourself
Strength - to find your own personal style and stick to it
Clarity- to see the elements that really make a difference - and know what to ignore
Time - to leave you free to create
Consideration - of everyone's different ways of learning and creating
Deborah Mclarnon-Riches @deborahclarnonriches
"I cannot express how elated I am with the whole course and you guys. You present everything in a reverse way around so that a learner hits the mark early on. By that I mean you cut through all the so called bumf you 'need' to know and deliver a streamlined learning that enables me to achieve the kind of photography I want NOW. You have nailed it and I'm thinking of signing my 17 year old up for your next one and then hubby after that."
---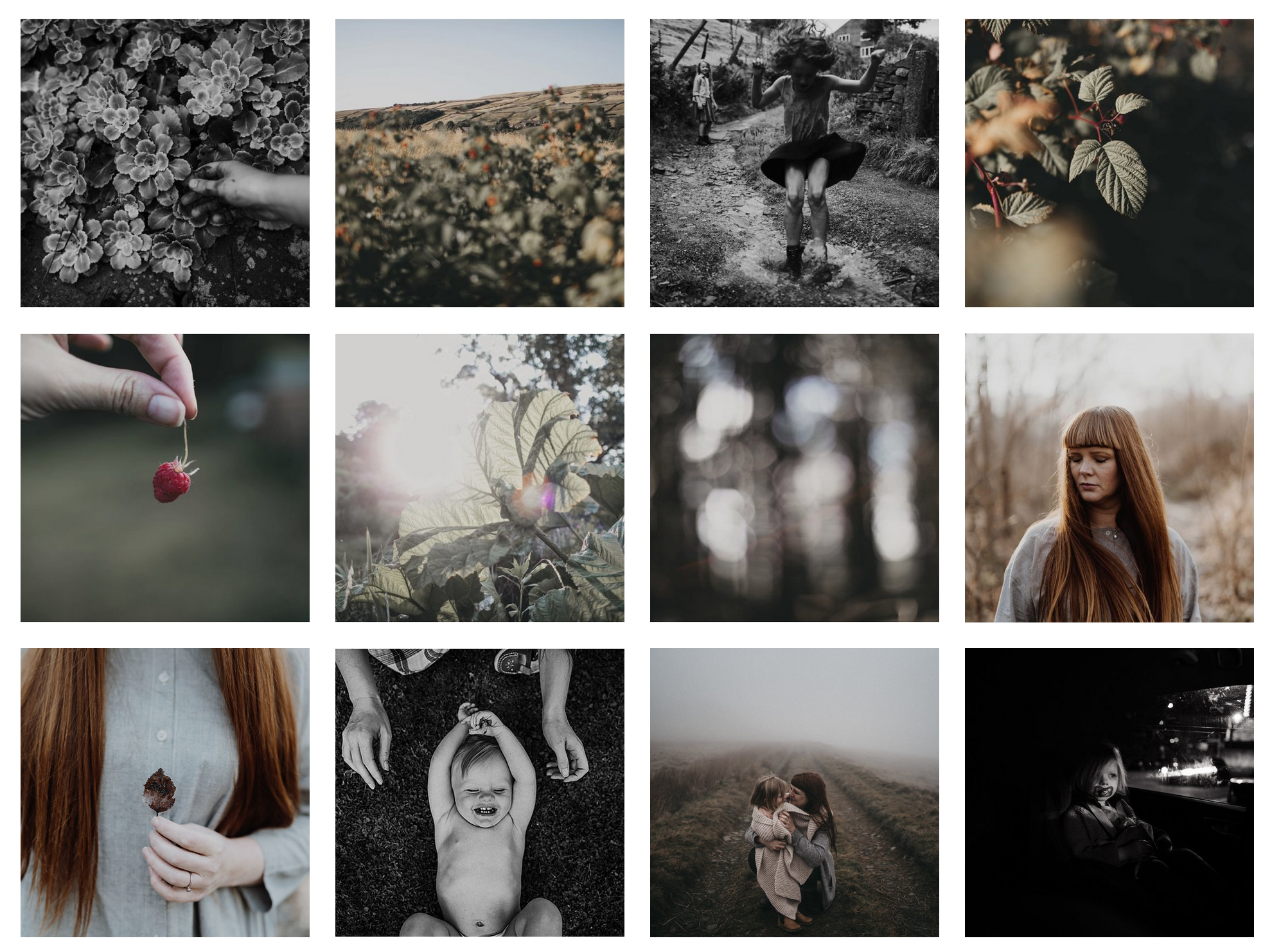 Janet Turra - @Janetturra
"It wasn't just about getting off auto on my camera it helped me to get off auto with my eyes and with my heart and soul too. This course helped me to see things differently and to notice more, to envision a shot and a style and to try to make it happen. This course got me shooting and experimenting and enjoying photography and enjoying the results!! I can't recommend it more highly !!"
---

Professional advice from both James and Jo's collective 10 year experience in photography mentoring and friendly 'ask us all the daft questions support.
Challenges, tasks and mind opening questions to allow you space to find your true creative style and enable you to establish it.
Lots of helpful tips throughout to help strengthen your imagery and find out when is best to post and how to create a cohesive portfolio.
Weekly live Q&A sessions where you can ask any pressing questions in advance and also live on FB and we can answer honestly and from experience.
Placement in a small community support group via instagram DM's, designed to give support and encouragement.
Lifetime access to our members only community to view lives, get involved with likeminded people and discuss issues.
Continually updated content, so that you will always have access to any new ways of learning.
Lifetime membership which will allow you access to all the course content and all future updates.

How to use simple techniques to find your own personal photography style and stay strong to your aesthetic.
How to navigate through all the complicated camera skills and find an easy way to shoot so that you can be free to create.
Pro tips and advice for eye catching/draw you in kind of composition and storytelling.
Learn how to work with that magical light, and make it work for you.
Open your eyes wide to the vast realm of photographic opportunities around yo

You're building a brand, photography career or just want to take better personal photographs and need the know how to create your own captivating images.
You feel like you've got "all the gear but no idea"
You've hit a stalling point in your photography journey and need to breathe fresh life into your work
You like learning as part of a creative and dynamic group
You're ready to take your creativity to the next level

Louise Bennett @trainsandpaperplanes
"You pair are open hearted and kind. You are both honest, inspiring, and encouraging. The learning process was perfect - you allowed us to take it at our own pace."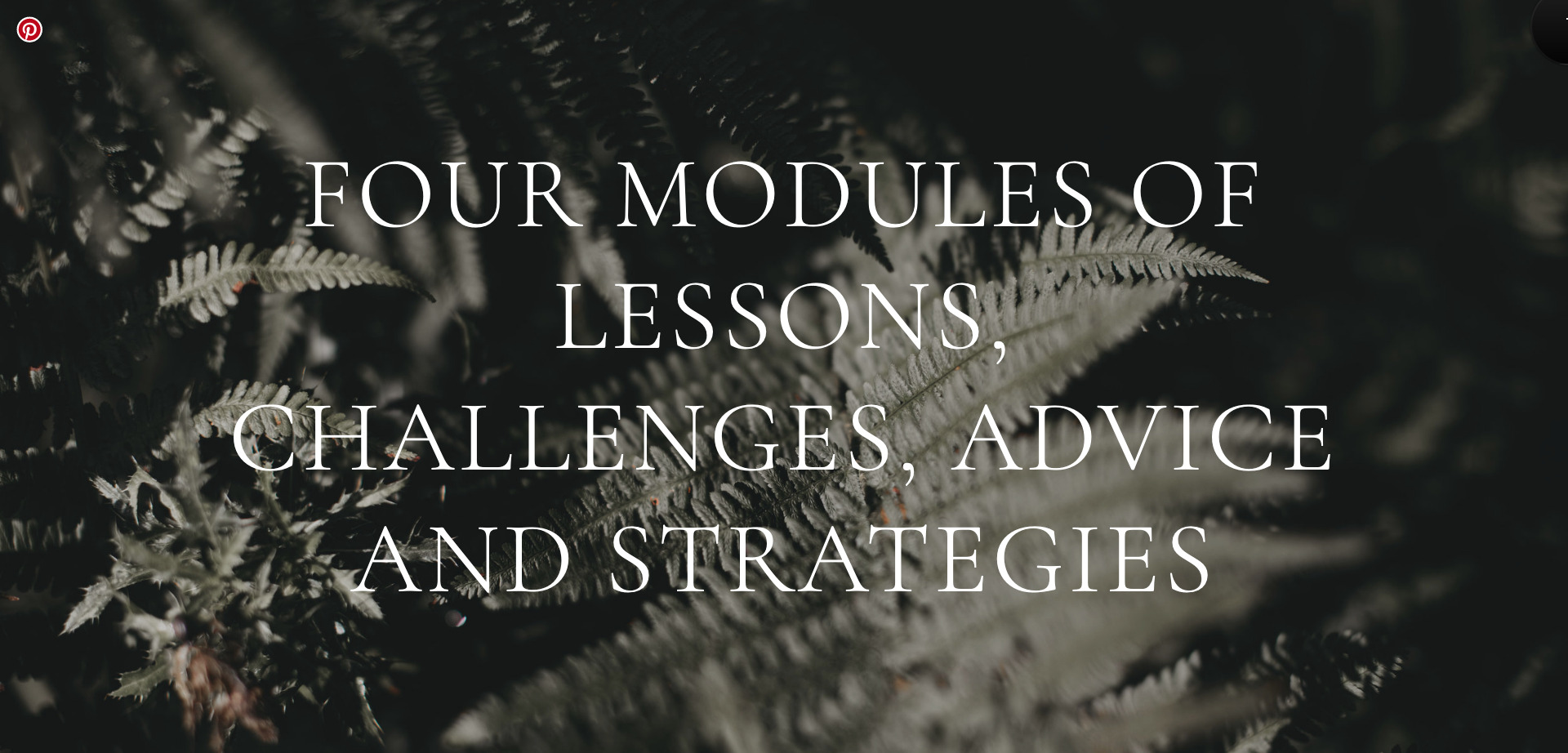 THE COURSE IS GOING TO LOOK LIKE THIS
Each week we will be releasing a new module for you to work on. Every module will have a workbook which will be super useful to those of you who are beginners and will also offer support and a different way of looking at things if you already have a good understanding of photography but feel as though you need to strengthen your skills.
You will also find different Assignments to help you to work on the lessons you have learned. We put plenty of time into creating video clips from two from us to help you along with each module and will also be offering Facebook live sessions along the way and will always be in the group to answer them there too.
The supporting workbooks for each module have been written for beginner and intermediate photographers alike.
Take your time with things, everyone works at a different pace and we've set things up so that you can pop in and out, as and when you need to.
Week one - Finding your own style
Use our tried and tested techniques to really dig deep into finding exactly the style of photography that appeals to you, and that you would just LOVE to know how to shoot. Explore the different nuances and open your mind up to ways of shooting along with us.
Week two - Shooting with feeling
Making the change from automatic camera settings to manual and learn how to create images in your own personal style. We'll work along with you to strengthen your creative vision and help you to understand your camera in a more simple way.
Week Three - Break & Review
Week Four -Finding the light
Working with light for more powerful images. Learn how to make the most of any situation and all the fun things in between. Beautiful backlight, golden hour, limited light, contrasting and full sun. There are lots of ways to make light into something beautiful rather than it be a barrier to your creativity.
Week Five - Composition and story telling
Go on a journey with us to see how we weave stories into photography. Learn how to shoot from different aspects and understand how they all work together to create a body of work which draws in your audience. In this module we will also cover how to create a cohesive story for social media and share with you ways to draw in your audience using different types of content.
*BONUS RESOURCE - The editing module from the course is now added in as we go along as we felt it would be better to teach editing in a slow process as we go through each module. We will be adding two additional facebook lives and a supporting PDF, with structured advice on how to edit on your MOBILE with VSCO or LIGHTROOM and also how to edit on your DESKTOP OR LAPTOP with the full Adobe lightroom program.
FREQUENTLY ASKED QUESTIONS
When does this course start and finish?
The Autumn 2019 run of this course will start on Monday the 9th September and continue through until Friday 11th october. The course is for five weeks but has four weeks of course material with a rest week at week three to catch up and run through anything you need any additional help with.
How is the course delivered?
The course is delivered by weekly email with a direct link to the written course content which you can then read as and when you like. Each week we will also schedule a facebook live Q&A where you will have the opportunity to ask any questions you need answering before hand and also on the live. Each week there will be useful assignments set with lots of hints, tips and support from us and your members only community through Facebook and a small Instagram group.
How many spaces do you have available?
We keep the course to a limited number of spaces so that we are able to offer as much personalised support as possible and allow you to get to know and support each other. It's important to sign up as early as possible so that you can start to prepare and take advantage of the members only group, where you can meet your classmates, prepare and get to know each other.
Will I need to have a facebook and instagram account?
To enable you to make the most of this class, it would be preferable for you to have a facebook and instagram account to join in with everyone else on the course. Don't worry, if it's not something that you already have, you can always set up an account just for this specific purpose, join our private facebook group along with your piers and then delete the account once you feel you have received enough support. If you have any questions with regards to this, please just send us an email and we'll do our best to support you.
When will the lives happen?
As we are a family of five our lives will mostly take place on an evening around 8-830pm uk time, however you will be able to access the live after the event to listen in about any questions and advice given.
I am a beginner photographer, will I learn how to get my camera out of automatic and into manual mode?
Absolutely! We have a module specifically written for this sole purpose. However, even if you don't own a DSLR camera, it is possible to learn and understand all about how a camera works and adapt this to still take much better photographs with a point and shoot or phone camera.
How much time will I need to spend on it?
How much you would like to learn from the course will be dependant on what level of undertstanding and expertise you had when you started. Some may wish to make more time for each assignment and others will want to get on with it quickly and ask for feedback. We would suggest around and hour to two hours for each week is the average.
What equipment will I need?
As one of our modules is all about getting your camera from auto to manual, you will benefit mostly from having a DSLR style camera, however, you will be able to learn lots from all of our modules even if you take this course and own a phone camera and edit on your phone. You will also need access to PINTEREST, and a phone editing program such as VSCO or SNAPSEED. If you would like to learn more about editing it may be useful for you to have the most up to date version of ADOBE LIGHTROOM CC.
How long do I have to work through the course?
You will have lifetime access to all the course material so you are able to work through at your own pace. Students may find it useful to retake the course every year just to update their knowledge, learn any new strategies or tips and be inspired again when they need a creative boost. Your membership will allow you to retake the course at any time free of charge.
I have invested in courses before and feel bad that I didn't complete them, how will you help me to stay engaged and be accountable?
Ahhh having someone to be accountable to has always helped us, so we will be there to set direct tasks and will be asking and looking out for your completed work each week. If you are struggling with anything you are able to ask us and your fellow students to help you along and support each other in our members only group. PLUS - you can revisit this course whenever you like so no need to feel the guilt for investing, you can come back to us whenever you feel you need a boost.
What if I have a question that has not been answered here?
You are more than welcome to email us at [email protected] and we will get back to you asap!